Hi,
I have noticed that in the past 3 days there have been hundreds of thousands of mystery reads on our Firestore database. I've confirmed that it's down to a third party tool by disabling the service account ids in Firebase and seeing the read volume drop instantly (see below for example).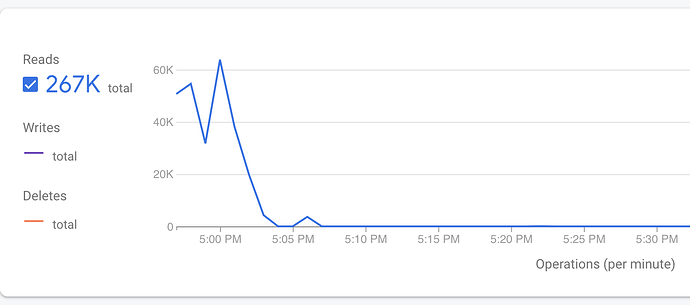 I expect that this has been caused by Retool, but i'm slightly puzzled as Retool has not done this in the past, and also I assumed that it did not run queries in the backend when not opened in the browser.
So my two questions are:
Does Retool every reload data in the background? If so, what are the rules here?
Is there a way I can check logs for a given time period to see Retool's background activity?
Thanks in advance!