I currently have a text entry field inside a listView component.
On the text entry field I have an event handler that's designed to insert a prototype of a dictionary into an existing variable when the user clicks the field (i.e. field is in focus).
For some reason the event handler's value field won't recognize a valid dictionary as an object but instead wants to treat the dictionary as a string. I have other event handlers that operate in the same way but are not inside a listView component and they work perfectly.
Image of the broken event handler: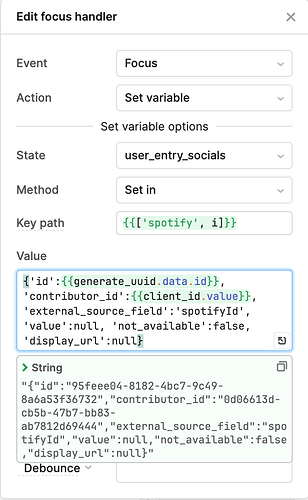 Image of the working handler that is not inside a listView component: