Hi, I'm following this tutorial: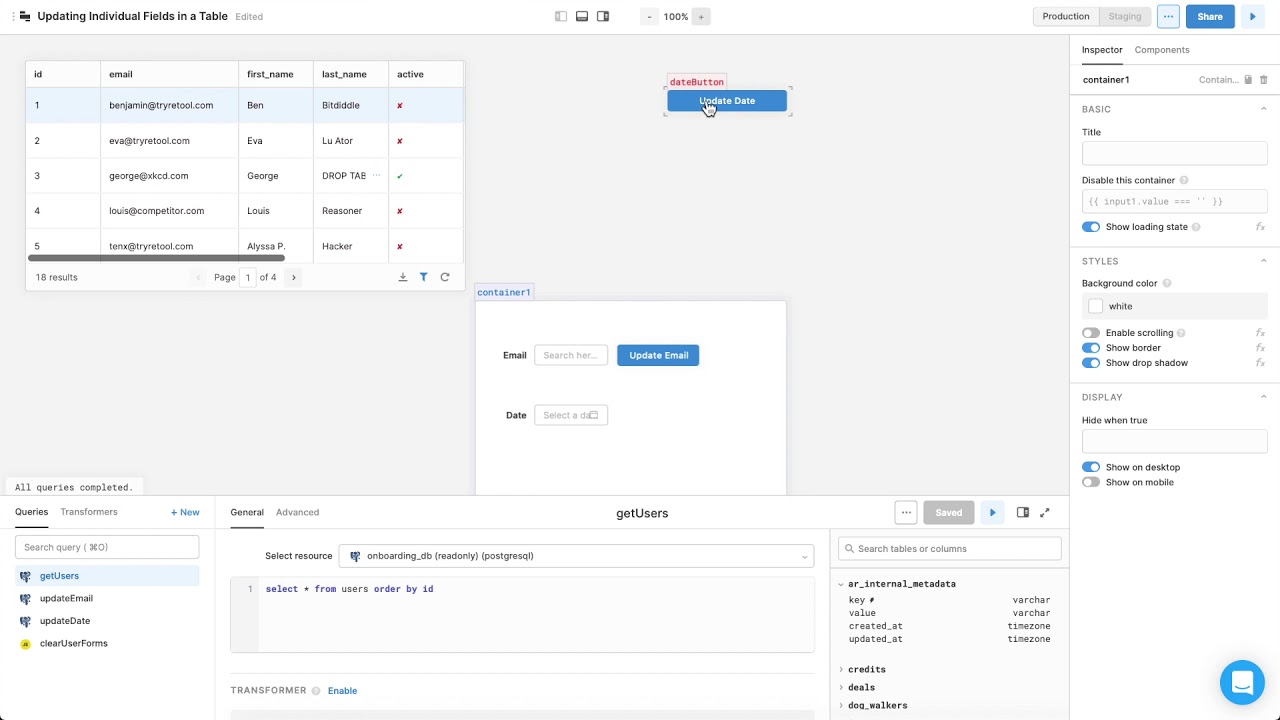 to make an editable table.
But in my version of retool editor only have the "SQL mode" to create a query, I can see the "GUI mode" but I can't enable it.
Is a licensing issue? I'm using the free trial to test the platform.
Thanks in advance!