Hello team,
I am facing an issue while updating a table record using a dropdown (column type) for a table column.
Basically, I display a dropdown of a list of products (query) matching the product_id of the order table.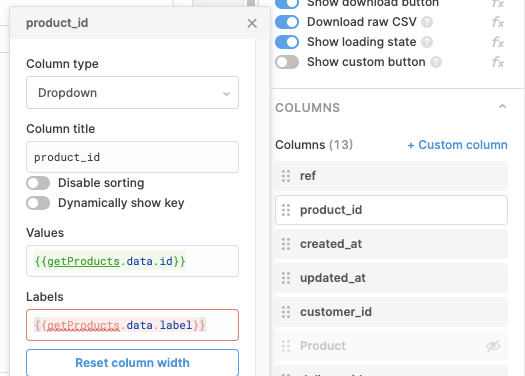 The update works but I need to force refresh the display of the table to get the actual NEW dropdown value after update.
Flow:
Alter the Dropdown value
Save the row
Table automatically refresh and revert the dropdown selected value prior the step 1
Refresh the table
dropdown selected value is now good
Here the small video that shows the problem.