Hey everyone, I'm having trouble figuring out how to dynamically show/hide columns in the new table component.
The multiselect dropdown automatically populates with a list of column titles from the data source. When the user selects one of the options, it should hide the corresponding column in the table below.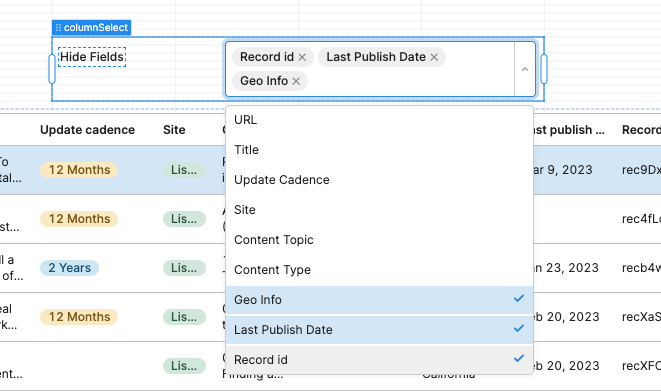 Is there a way to do this dynamically with the new version of the tables? The new tables seem to be missing the column visibility properties available in the legacy version.