The "Date Range" component could be improved. i.e. This thing could start as early as 1970 and the only way the year can be advanced (without code) is by scrolling through the calendar which could take hours.
The "Date" component has a feature whereby you can click on the Year and change it, which solves this problem.
So I have used a Start Calendar and an End Calendar which works fine but I think this should be added to the "To Do" list for our component developers.
I am including a screen capture of the Date component.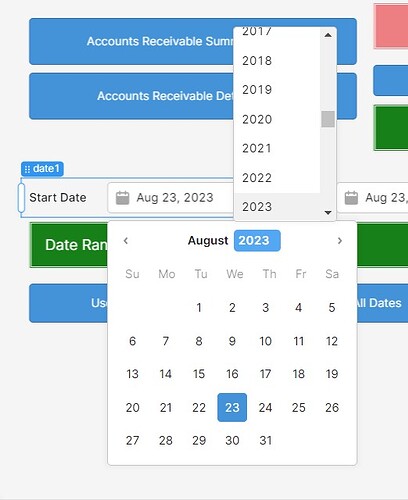 Mike