There seems to be a bug in Custom Components where the model values seem to be cached when being referenced in a Query (or a Run Script).
Scenario: have a retool.subscribe in the JS of the Custom Component which updates the model when something changes. And then try to update a state variable in the Retool app using the updated model. The state variable retains the old value instead of being updated with the new model value.
There seems to be some underlying (event loop?) caching that is causing the issue; the bug occurs whether or not Keep variable references inside the query in sync with your app. is enabled or disabled.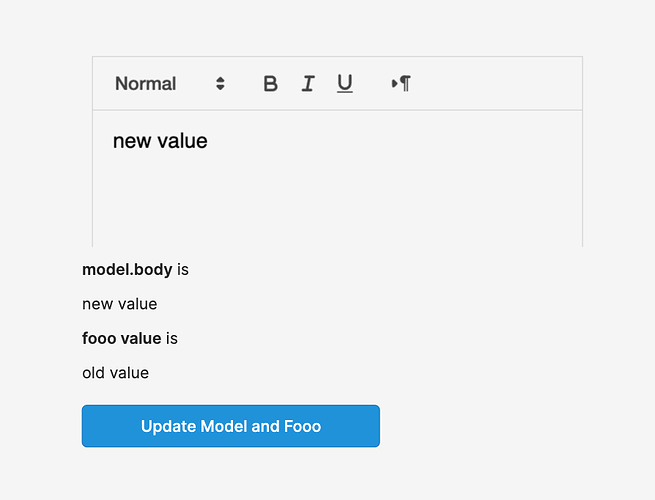 The Update Model and Fooo calls the following query:
customComponent3.updateModel({state: new Date().getTime()}); //this triggers the retool.subscribe method in the Custom Component
fooo.setValue(customComponent3.model.body);