Hey!!

I'm trying to fill my table with what I write in textInput1 and what GPT generates as output in text2 .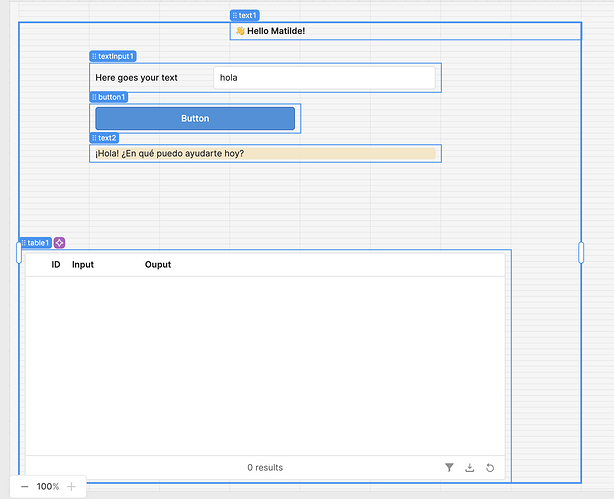 For example, I would like my table to be filled like this right now : ID 1, Input "hola," Output "¡Hola! ¿En qué puedo ayudarte hoy?". Then, I would like the next interactions to be added in sequence (ID 2, 3, 4...). I want the table to update with the new interaction only after clicking button1. How can I do this? I'm new to these things and encountering some difficulties.


Thank you very much.