Hi,
I am struggling to apply a filter to a query on a row by row basis... although maybe this is the entirely wrong approach for the task!
I have two tables, one is a list of 'companies', the other is a list of 'contacts'.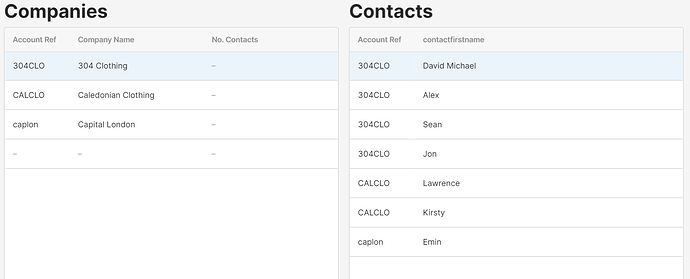 Each 'contact' is linked to a 'company' using a shared 'accountref'.
I would like the total number of 'contacts' associated with each 'company' to appear under the 'No. Contacts' column of the table on the left.
I have attempted to apply a filter based on the 'currentRow' value but this has not been sucessful.
Any suggestions would be much appreciated.
Thanks!