Our app uses a few Google APIs. It generally works just fine, but every few days I get a request to re-authenticate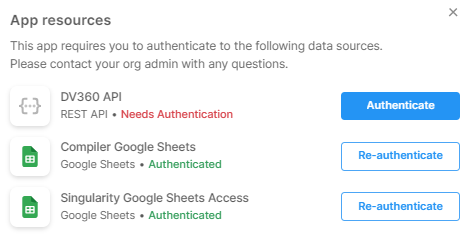 When I click on the Authenticate button I'm sometimes sent through the auth flow, then when it comes back to the original screen it shows me the same auth issue for the same resource.
This corrects itself sometimes within hours, and sometimes days later.