Hi All.
I have a table in the display called Members linked to a database table called member:



Database table called member. Note – email addresses and names are fake.



I have a query which takes the selected record and, using the uid_household, puts the first_name into the salutation column (for all the records - uid_member - that share the uid_household) if the record has an email_address - as in the "Alsop" record. The query is: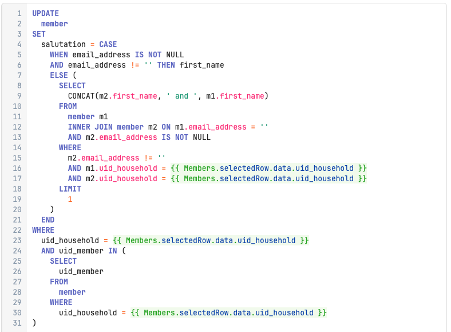 The query work fine in putting the first names into the database where each member has an email_address. The query was also designed to find a blank email in any of the records associated with the uid_household and place the first_name of that member with the first_name of the member who has an email address in the salutation field - as in the "Allan" record. It doesn't work for this second part. So I have another query which does combine the two first_name and put them in the correct salutation field but doesn't work for records that have email_address(es):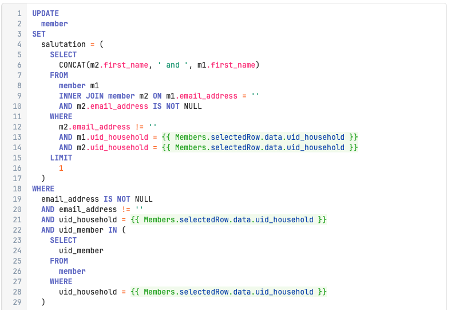 I have tried to get one query to do both jobs, as in the first query, without success. The database table for member is:



If anyone could help with this I would be most grateful.