Hi, I have a form where you can enter new leads.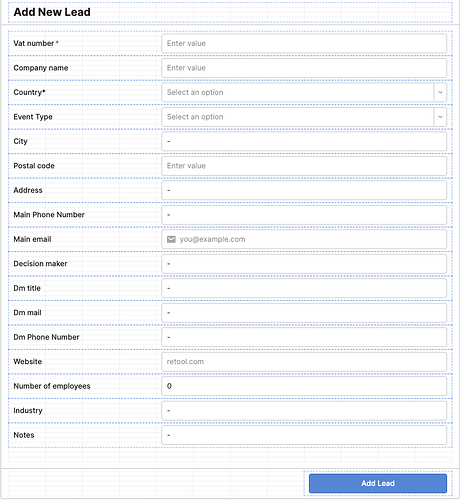 When you click on the "Add Lead" button, the data from the form is imported into a BigQuery table.
I need a functionality where, before adding the data to BigQuery, it checks for duplicates based on the VAT number. If there are no duplicates, a pop-up message should appear saying, "Your lead has been successfully added to the database." However, if a duplicate lead is found, the pop-up message should display, "The lead you entered already exists in the database. Do you want to replace the existing lead?" The pop-up should also show the existing lead information and provide the option to choose between the new lead or the existing one to be kept in the database.
How can this be achieved?