Hi community,
I am trying to run Test Auth for a ressource because a query does not work anymore in my application, so all test buttons are disabled.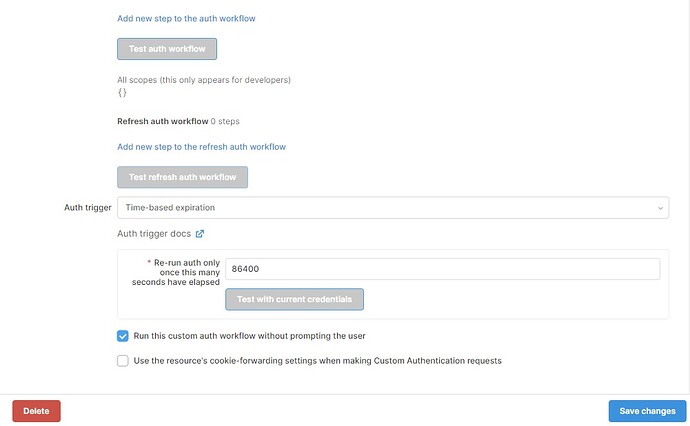 I managed to reactivate them by modifying any fields, for example i checked Run this custom auth workflow without prompting the user.
So I was wondering is this a normal behavior ?