Hot on the heels of my previous question (thanks again @alex-w!!) , I'm back up against another brick wall.
Can't seem to get the syntax right for a transformer that needs to operate on every record returned from a query by performing an additional query, which I'd hoped to leverage via a Query Library import. It doesn't seem to like me, however -- screenshot below should help convey the picture: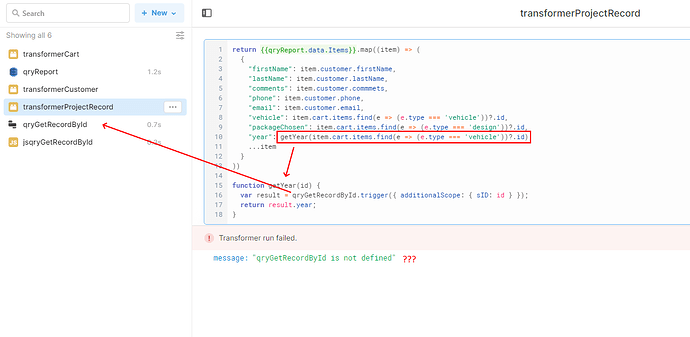 Open to suggestions or a better way!