Hello Retool team, I'm currently pulling data from an API by uploading a CSV and passing one of the columns to the API call. I upload the CSV to table1 pictured below, and use the submit button to trigger the API call(Get_Data)

I am then using table2 to display the data from the API call and bulk inserting the data returned from each row into a MySQL database using the SQL GUI as pictured below.


The issue is I need to insert the APN and another column from table1 along with the records returned by the API.
I tried doing this by adding custom columns into table2 however even though the rest of the data was inserted, the two custom columns were left blank in my database.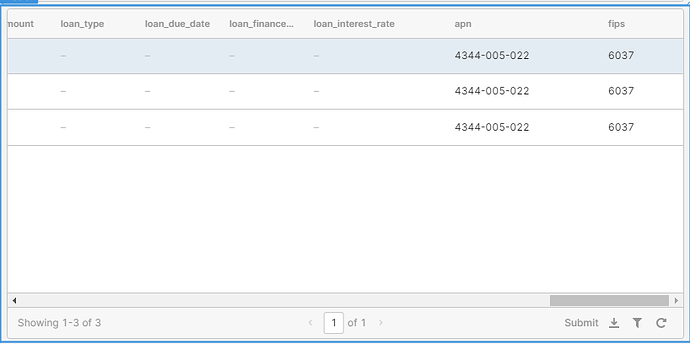 Is it possible to bulk insert these columns along with the rest of the data? or would I have to try another method?