Looking at the image below, here's a fun little game to play if you're bored - move containerX between containerW and containerY, and then dividerA before containerW.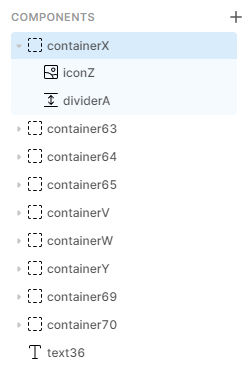 For additional fun, time yourself and see how long it takes you.
As a bonus round, try duplicating containerV.
Final result: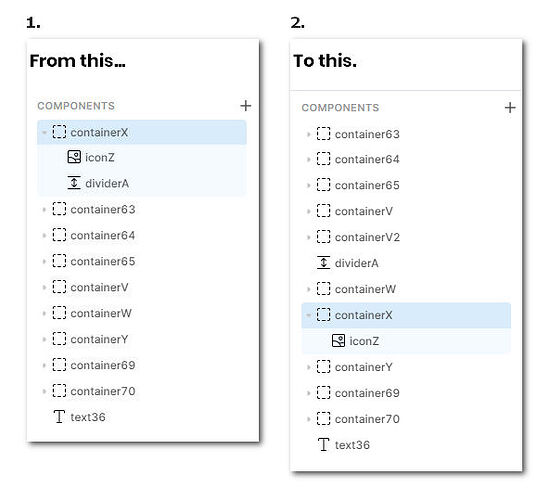 ---
(SPOILER AHEAD) Moral of the game - there doesn't seem to be a way to simply move an element between containers, or on either side of it, unless the container is the very top element or if there is an element above the container that is anything but a container.
Short of the above, any attempt to place an element following or preceding a container will result in the element being placed inside the container.
Similarly, duplicating a container results in it being duplicated inside itself rather than next to itself.
When dealing with screens that have numerous elements and containers (to keep everything organized and "movable"), rearranging elements can be a pain.
Any hopes we can get this addressed relatively quickly? I can't imagine that it is so by design.
Thanks.