We seem to be having an issue getting the latest changes in our module.
It used to work fine a few weeks ago, but now all usages of the module are getting an older version of it.
Now we know that modules do not have version but ours somehow does.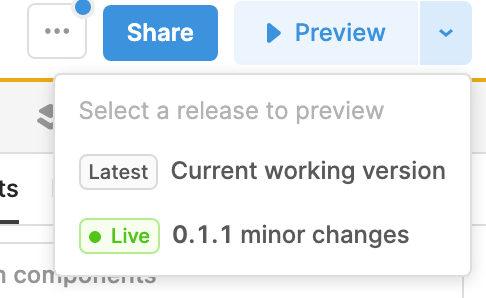 We can't select a working version in the preview. But we always get the fixed and old versions when going to the module via menu selection.
The only way we can see the latest version is by going into the edit page and clicking "preview" from there.
What are we doing wrong?