Hi,
Can I get a tip or trick on how can I add data to my database (MongoDB) via tables.
I have read the docs and the solution given for postgres works, but the same isn't true for MongoDB. Certain options like select table, changesets are not available for MongoDB.
This is how it looks for me: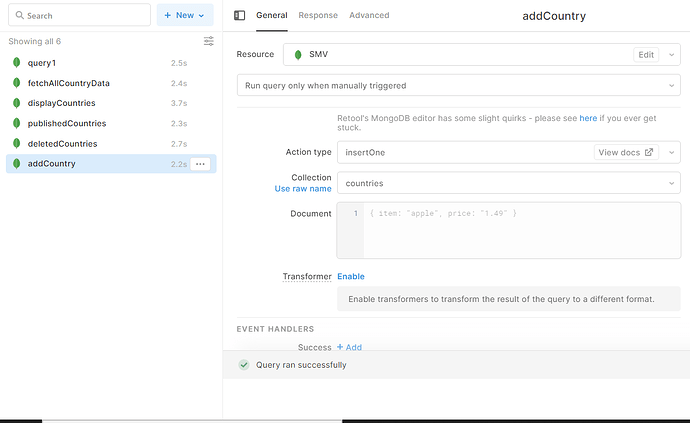 Can someone please help me out on this issue.
Thanks
Ritesh