I have the following use case:
user obtains token
app validates token
app retrieves list of skills to assess
user rates themselves on those skills
skills are then inserted into a db
I've been able to get the first three done, but I'm trying to present the skills in a table with a custom column that gives the user the ability to rate.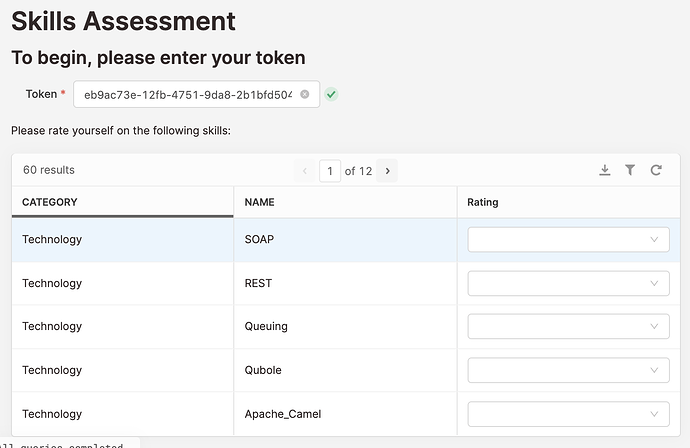 On the custom column, I could not find how to add static values.
Would a form be a path for this use case?