Hi all!
I'm very new to Retool and am currently testing it out to see if this is something for my company. So far I am really impressed! That being said, I'm running into some trouble currently.
I have created a module and added a data input variable that I would like to use in the WHERE clause of one of my SQL queries. However, that doesn't seem to work.
If I hardcode the value, everything works as expected: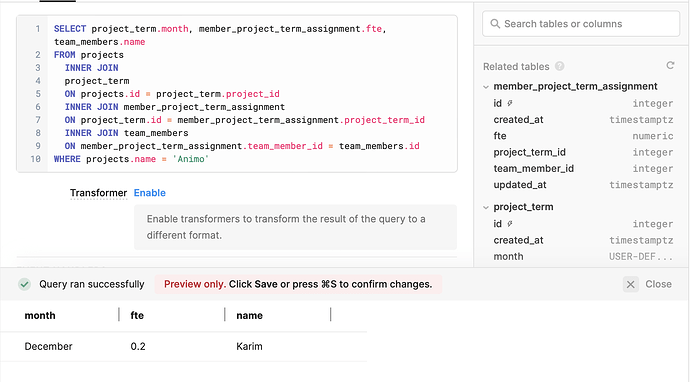 However, if I declare an input variable of type data (1) and update my query to use that variable (2), whenever I add a test value (3), I get empty results (4):

I've tried wrapping the test value with single and double quotes, but nothing seems to work. Am I doing something wrong?
Thanks in advance!
PS: I'm using the beta Retool DB