The values held by urlParams seem to be inconsistent when there are no values passed in via the URL. I am seeing the following inside "run at startup":


These URL parameters are all specified in the same way: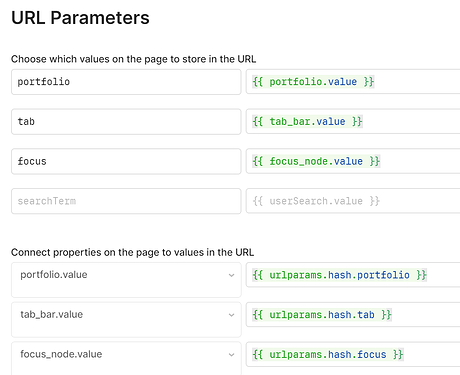 In the above example none of the three URL parameters was supplied in the URL. It's not clear why some are "" and some are undefined.
The tab_bar is a different kind of component. Which probably explains it. However it also has a default value specified in its properties. I suppose the following sequence applies:
URL parameters are processed first.
Components get their default values from their points of declaration.
There is some code that is careful to not allow a default value in the definition of a component to override what was set earlier by URL parameter processing.
That seems messy and wrong. The components should get their default values first, then URL parameters should be applied. If URL parameters are missing the defaults values are there.