I am attempting to set up an integration with a DAM to upload photos to google drive.
I translate their instructions (can find them here) to query triggers but it is still not working.
In particular, I keep receiving a 400 error with the following message: "There were 31689 byte(s) (or more) in the request body. There should have been 23755 byte(s) according to the Content-Range header" . I can confirm that the size attribute for the file shows as 23755. I have no idea where the additional bytes might be coming from.
Here is my script so far: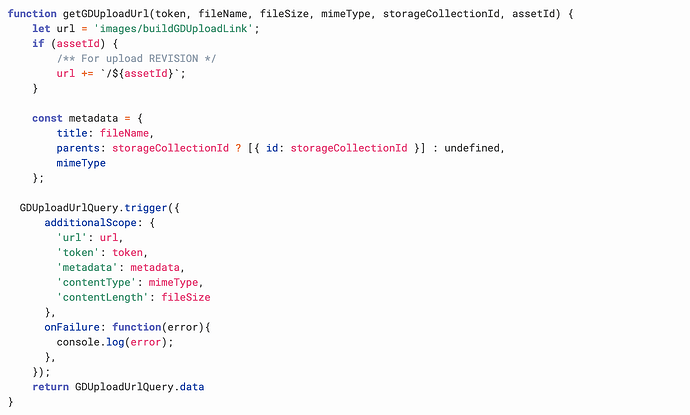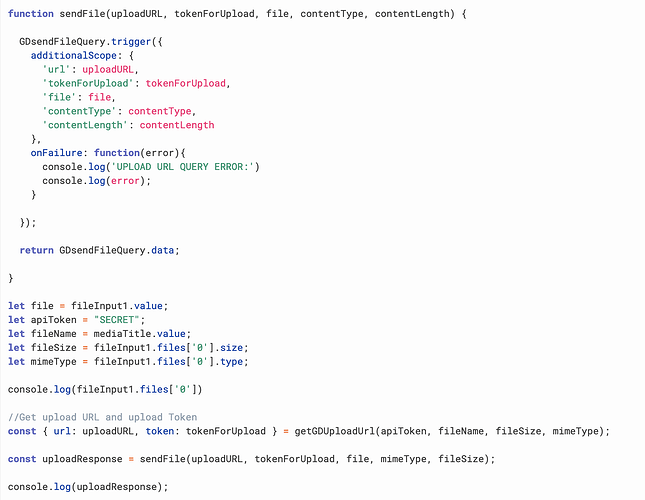 Here is current GDsendFileQuery:
I originally included headers with MIMEtype and content length but I still received the same error. Given that the error occurs regardless of how I send the data (json, raw, binary) I'm wondering if there's an issue with the metadata of the image itself? Can't figure out where my error is.