Hello,
I've had a look around the forum but I'm struggling with this one.
I have a JSON table (excerpt in screenshot below):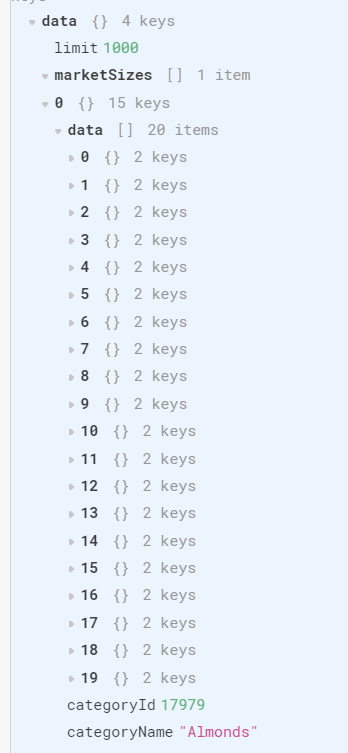 I can't figure out how unnest data up.
I've read a considerable amount of the retool docs but cannot fathom how to do this.
The intended outcome is that the marketSizes.data array becomes new rows or columns, see below.
I would love any help that you can provide!