I'm using the "Table(new)" component to render a list of items, and would like to select all of the items in the list by default whenever a new query for data is complete.
Unfortunately I'm having trouble getting this to work by using the selectRow API as suggested in other threads such as this one and this one.
I've tried this both for tables in single-select and multi-select mode, and I can't get selectRow to do anything.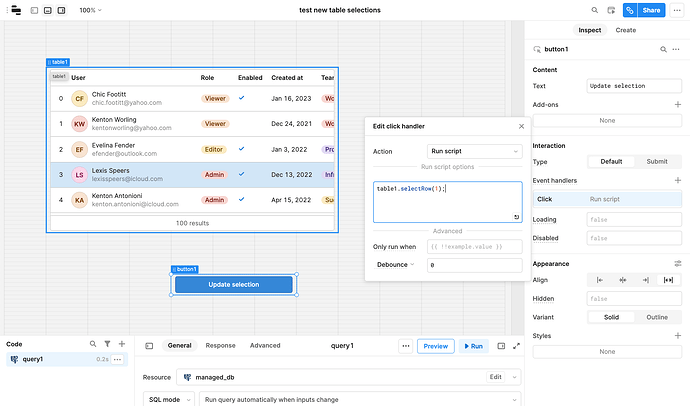 However, both the above cases seem to work fine if I use the Table(legacy) component instead. Is there a work-around that allows us to use the new table like this, or should we switch to legacy?