Hi,
It seems that whenever I try to call a Wordpress API via Retool, I seem to be getting an invalid content-disposition specified error. This error is caused by a header that should define the content-disposition, which I actually have configured (see screenshot below)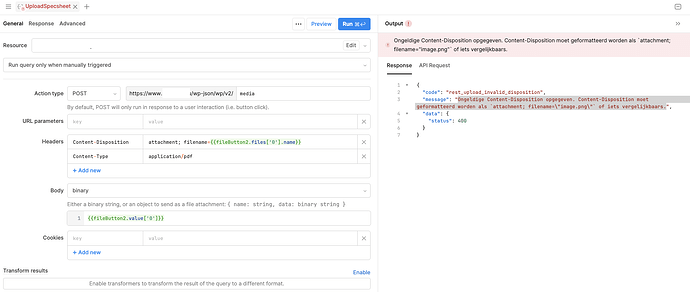 .
When I make the exact same call via Postman, it seems to be a success, so i'm pretty confident that my API call has been setup properly. Also, this had been working perfectly before (past 6 months), but recently just broke.
Is there someone who would be able to tell me what's going wrong here so that I can get this working ASAP?
Thanks in advance.