When I have a value in an object that is a string with extra spaces, those extra spaces get stripped when I access the object's value.
For example, I have a transformer that returns "hello. ____ there"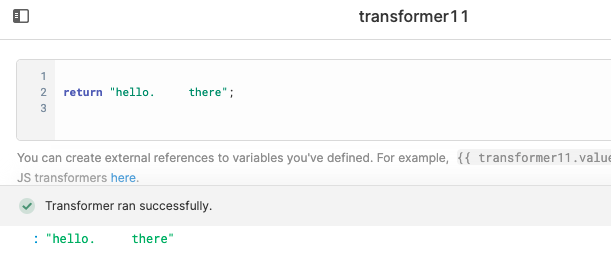 But when I look at the value, it's "hello. there"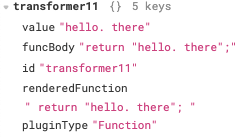 Where are the extra spaces???