Hi All,
I'm running into a very perplexing issue that's been stumping me all day. There are actually a few problems that have cropped up, I'll list them down below. But the main issue is that SQL query results are not accessible to components on the form. Running the SQL in the query views returns data, but when I try to set the same query as a data source for a select widget, a blank error is shown in whichever fields I try to access the row data. This query in particular I had set to run on page load, but nothing changed when I unchecked that setting.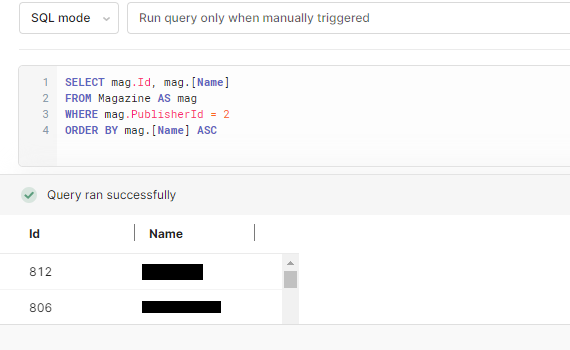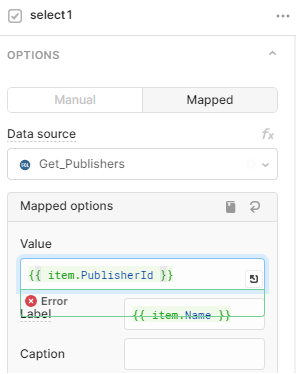 As for the other issues that popped up in conjunction to this:
Some new components that are dragged onto the form are immediately invisible, even with the Hidden property set to false (as it is by default).
Reloading the page (the whole browser tab) in edit mode or preview mode results in the whole form being blank. This problem is intermittent for me. I just continue to refresh until the components appear again.
JS queries running for way longer than they should and basically seem to get hung up before they even run anything. One such query had newb-style console.log() as the first line, with a few other basic/inconsequential statements. I ran it, went to lunch, and came back to find it had been live for the whole hour... with no output to the console.
If anyone wants screenshots of these other issues, or more from main problem above, just let me know and I'll compile more. Otherwise, thanks in advance for any input/insight/suggestions!!
Note: My company does not self-host an instance of ReTool.