Hello,
I know this is a small bug but thought I'd add it anyway.
In the retool File Storage view (https://domain.retool.com/files) when trying to sort file by the Last modified field, entries are sorted by the created at field instead.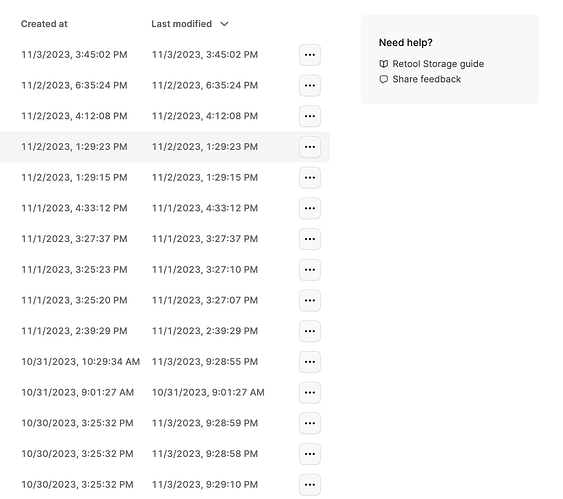 In the image attached above, files are sorted by Created at instead of the selected Last Modified field.
Thanks,
Omar