Hello!
I'm looking into the Retool, currently, to use it for our dashboards and I found that setting value of Date Range component doesn't trigger dependent queries at all. Is it supposed to?..
I want to make helper buttons to quickly change range of dates:

The "30 Days" button has the following event handler: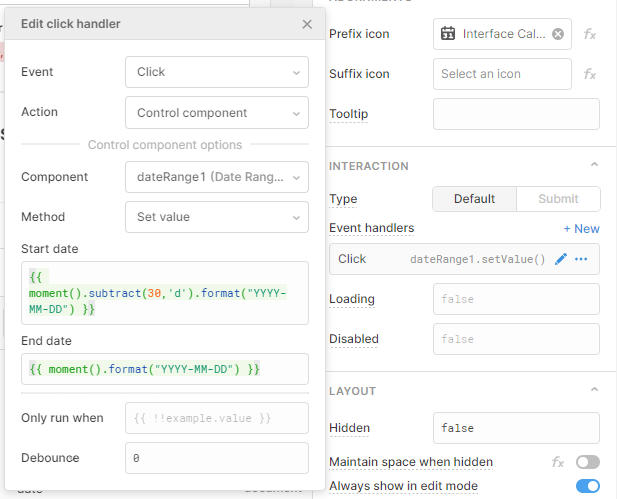 The button works ok, i.e. it changes the values of the date range. But dependent queries aren't triggered. If I set date in the date range manually (by clicking on it and changing dates), it works OK ,i.e. the queries are triggered.
What am I doing wrong?
Thanks.