I am not sure why request details are not passed to request url:// when I am using google distance matrix API. I did set up google/place/autocomplete API successfully and its working as expected, now I am trying to set up distancematrix in the same way and it seams as if query parameters are not added to url:// and they should be as far as I know.
here is screenshot of what is happening when try to preview just to see if it's working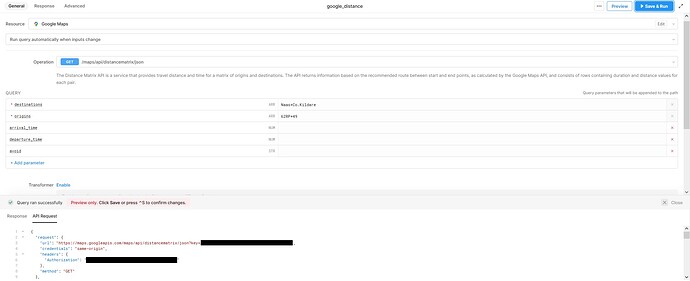 Any help with this would be appreciated.