Hi,
I'm new to ReTool and perhaps this is a simple thing to adjust.
I'm noticing that selecting a row in my table always refreshes the table to the default row.
If I set the Default row to None, the selectedRow is null.
In this example, Alexa is the default selected row. If I click on Hannah, the table highlights Alexa again.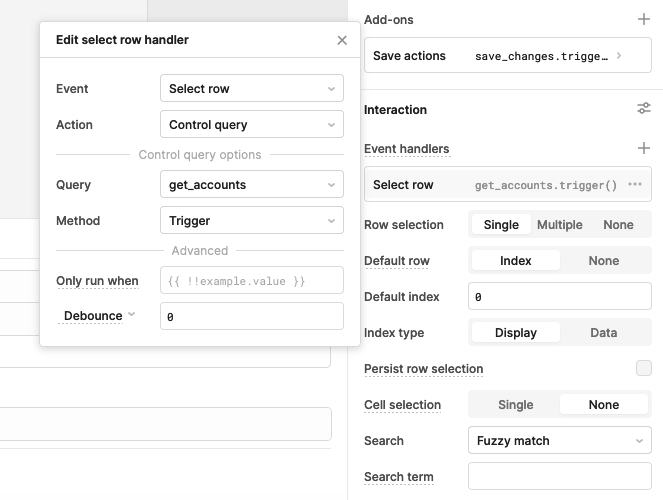 Thanks in advance!