Hello,
I have a table, which consists of skills for a certain person. Since I have to add these skills for each person individually, these skills are mainly empty in the beginning.
I have created a table with all people and in the table is a modal-column, which then opens another table, which consists of all the skills for each resource.
To add a skill I am using the implemented newRow functionality of the table. The columns consist of dropdown fields, which are pulled from another database table.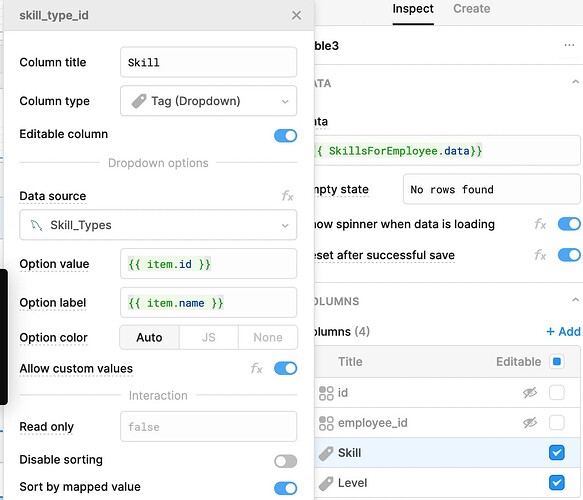 If I add a new row on a person, which already has skills, I see the dropdown lists with all the skills.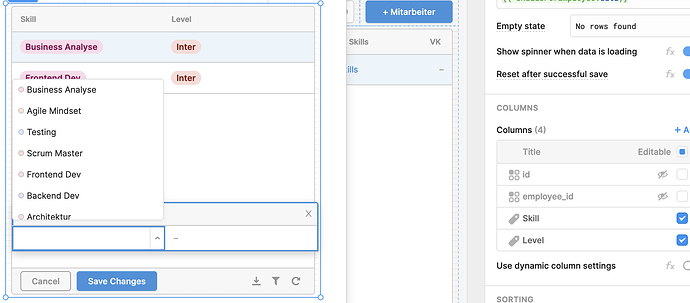 If I add a new row on a person, which has no skills yet, I see a dropdown list, which is empty, although the query shows me the skills from the database.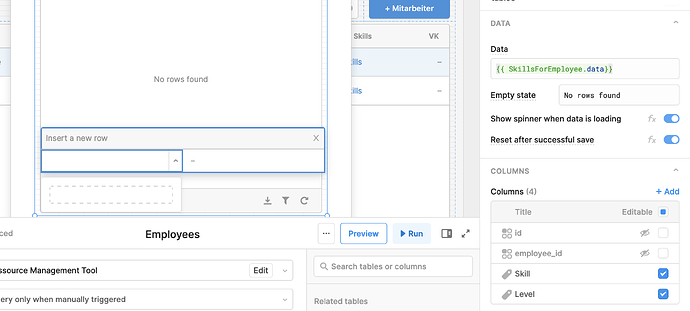 I can add data manually, but thats not the idea behind a dropdown. Why isn't it populating the dropdown on newRow, if the table is empty? It has empty columns, so knows which fields are editable.