Hello,
I'm using editable columns in my retool app.
Once I edit a cell there is pop up showing asking to save or cancel .


I click save , it successfully execute my query but the pop up doesn't disappear.
I click save a second time it successfully execute that same query and the pop up disappear.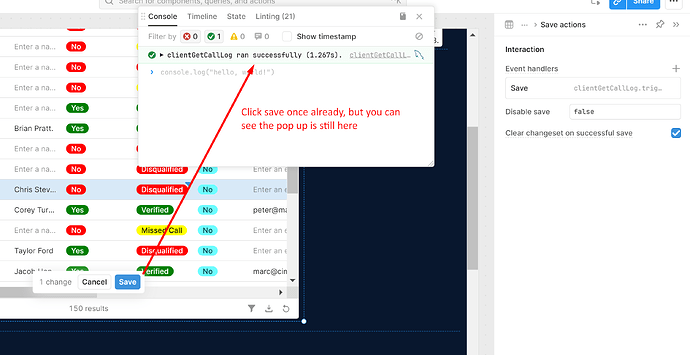 I ticked true the "clear changeset on successful save" already, why does it not work properly?