Hi there,
I'm experiencing loading problems with tables. This has been for about a week. I thought it might be a performance issue and it might go away but it hasn't.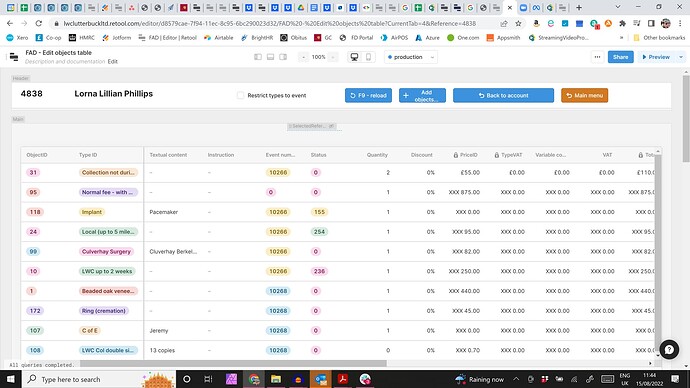 ObjectID, Event number, and Status should have labels (not numbers). And the frist row has currency symbols correctly but the reamining rows have "XXX" instead?
Grateful for any help with this.
Thanks
Jeremy