I have a query that looks like this:
SELECT SUM(count) as rq
FROM usage_ip ...

The data it returns looks like this: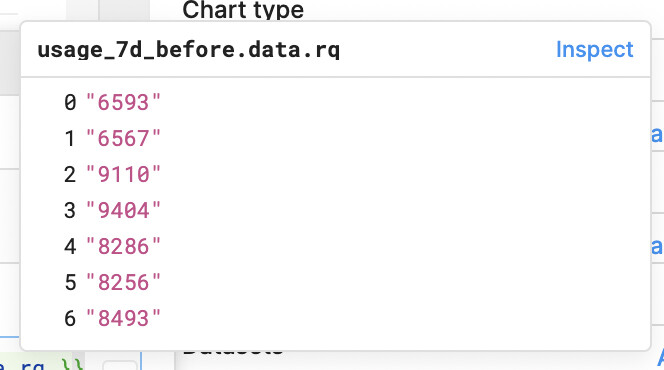 Why are integers strings? I can't do _.sum() on them, for example.
When I run the same query in the database (outside of Retool), these are integer values.