I have two tables.
'jobs' and 'statuses'
I link with 'jobs.status_id' and 'statuses.id'.
The initial query on the 'jobs' table has a join to bring in 'statuses.name' along with the 'jobs.status_id'.
I then use another query on the 'statuses' table to get all the statuses. This is used for the dropdown in the 'status_name' column with the value as 'status_id' and the label as 'status_name'.
The user can then select a different 'status_name' from the dropdown.
However, when looking into the recordUpdates object, if the user hasn't made a change to the loaded results from the jobs query, the value is the 'stauts_name', but after making a change it is then displaying the 'status_id'.
Is there a workaround so that the status_id can be used in the updateJobs query in this case?
Thanks!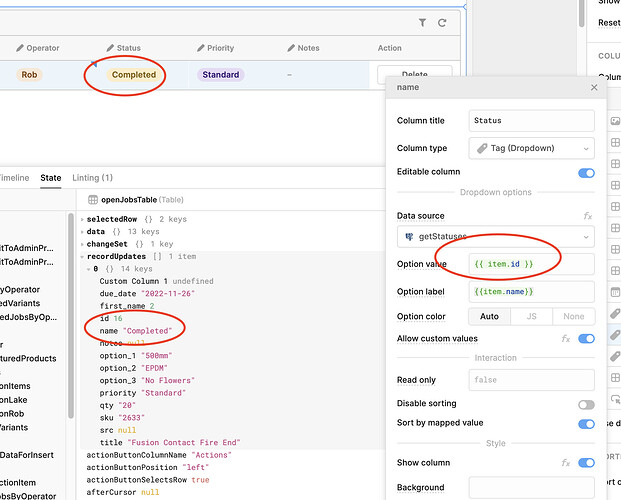 Thanks