Hi everyone,
I'm trying to send the below object to the Stripe api in my post request body.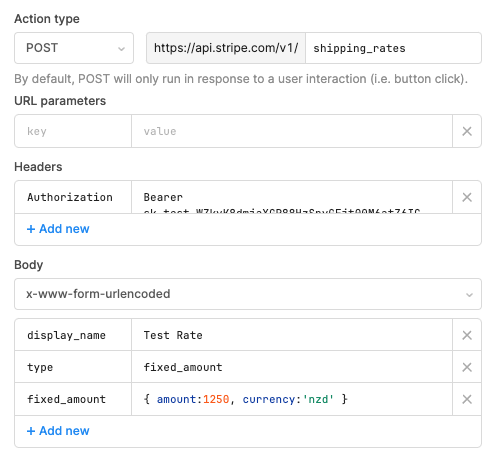 Stripe gives me an invalid request error, saying that it's an invalid object.


With stringify, I get the same error, but a different body.


Any ideas what I'm doing wrong here?
Thanks in advance for your help!