Hi,
I've successfully managed to configure a REST resource with OAuth2... first stage complete

However, I've run into an issue when using the resource on an app...
When I add the resource query and get some data from an endpoint in the editor, it works fine because I can click the "re-authenticate" button and get prompted to allow login.
However, when I send the link to the app for another user to run, it is not asking them to login and I can see that it has not authenticated the user via OAuth yet. It also doesn't prompt the user to authenticate.
Am I misunderstanding or missing a step somewhere here? Is there some trigger action which should fire when the user first launches the app that prompts them to authenticate?
Screenshots below (sorry, i dont have a shot of the app when the user is not authenticated but essentially the auth_status will be "not authenticated")...
OAuth2 Setup: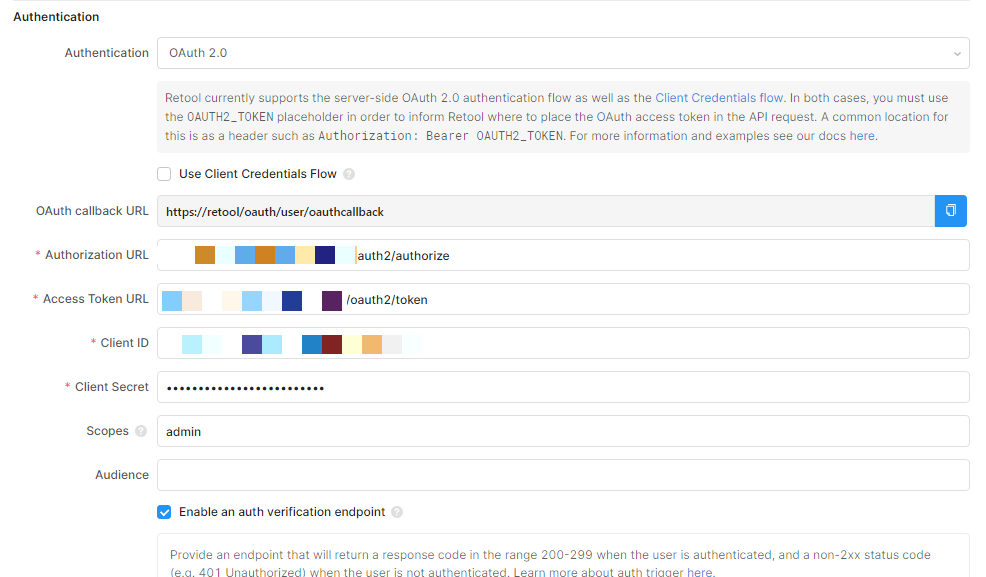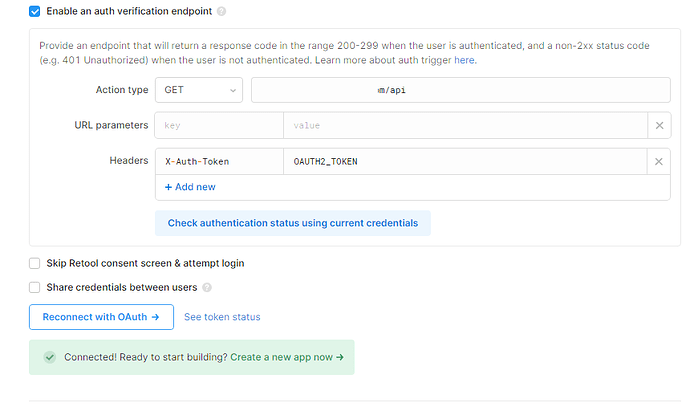 App (when run in editor and authenticated):