I have a Google sheets resource which was importing all data, then I added some rows to the sheet, and it stopped with an error "Unable to parse range:...".
I am using A1 notation to force the collection beyond column Z, which seems to happen if I have Limit and Offset mode selected (which, by the way, I don't understand how these work, so they're blank).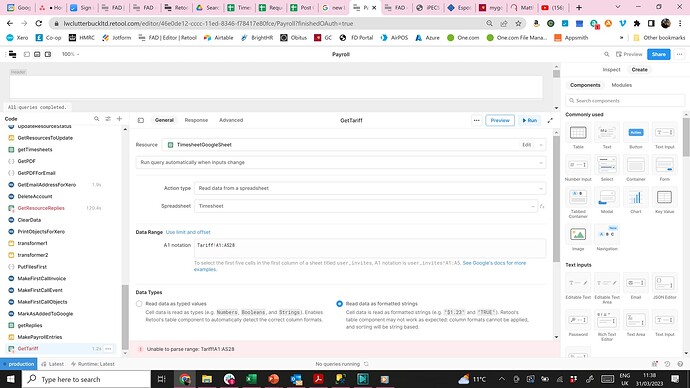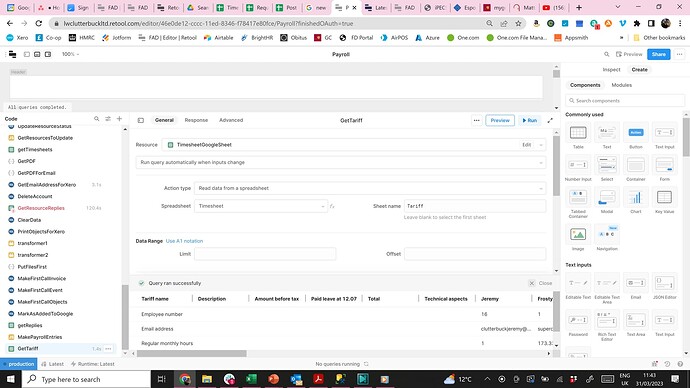 Actually, it doesn't parse the range even if I reduce it to A1:B2.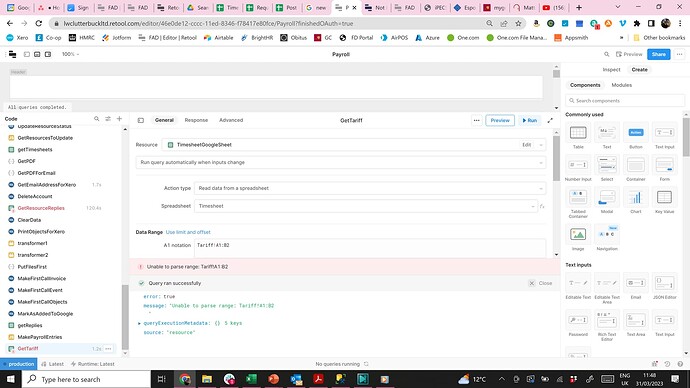 And if I delete the rows that I added, still doesn't work!
Any clues?