Hello, we are facing this bug when using the Dynamically show key feature of Table in Retool on premise version 2.77.17.
In this table we are using the switchShowColumn to control the Dynamically show key of the column name:
The config of the name column is this one: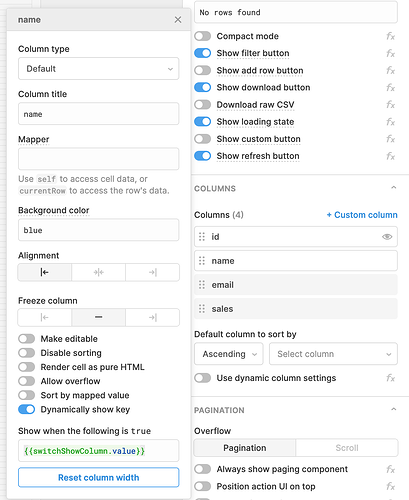 Notice that the Background color is set to blue.
However when using it, the color is not applied:

The expected behavior is to have the columns colored like this:

It seems that the color is only applied after a refresh of the table.
Can you please reproduce the bug and tell us if there is a workaround like refreshing the table manually ?