Hi there,
I am converting the old table component to the new version but I run into a strange behaviour: although my data (in Xano) has strings with accents, these accents do not show in the new table. But they are there in the old table.
See screenshot with the new table below the old table.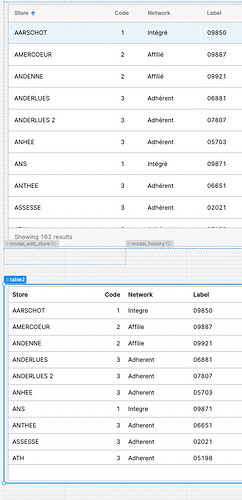 Any idea what is happening? Is this a bug? Or a setting?
thx. Erik