We're excited to share that additional levels of Resource permissions are now available. These features make it easier to build apps with sensitive data in a secured way.
Resource "Use" permission
We created a new "Use" access level which grants permission to run queries on a given Resource. This means Admins can now control access to sensitive Resources explicitly rather than implicitly via App access.
Resource Environment permissions
Admins on Enterprise plans can now also grant Resource permissions at the environment level.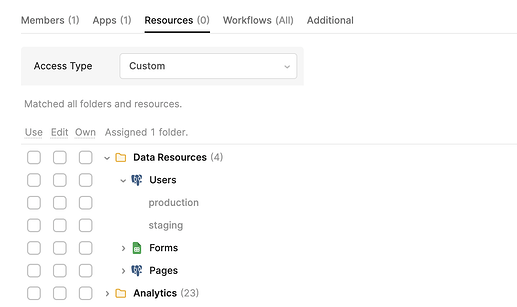 These features are available today on Cloud and on-prem version 3.18. See our docs for more details.