I have a multiselect component that populates its options from a query, and it also allows custom values to be input.
What I'd like to do is color all the options that are already in the database the same default color (in this example green), and then I'd like to color custom value options that have added a different color (in this example red). I'd like to do this so that the end user has an indication that they're about to add something new to the database.
Something like this:

The only way I've kinda figured out how to do this is:
This is annoying, because then I have unnecessary color dots on every menu item in the list: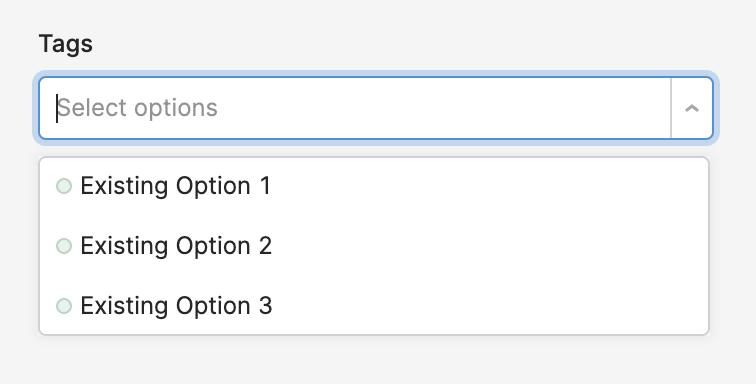 I thought maybe I could get rid of those with some CSS, but doesn't seem possible.
I also through maybe I could programmatically set the color in the Styles section based on some condition, but it doesn't seem to work that way.
Anyone got ideas for a better solution?