I want to use image OCR with Retool mobile.
I read topic below, I decided to use Free OCR API instead of tesseract.js.
For the API limitation, I should compress image within 1MB.
So I wrote codes to compress image with the both way of use external library and not.
The app I created works fine in both editor mode and preview mode on desktop (both Chrome and Safari) but it doesn't work in the iOS app.
I know that debugging tools for mobile will be released in the near future.
I hope I can use it to debug my app and get it to work fine, but I would report it as a issue.
The relevant part of the app attached below as json.
test_camera_share.json (22.3 KB)
↓compress working on Preview on Chrome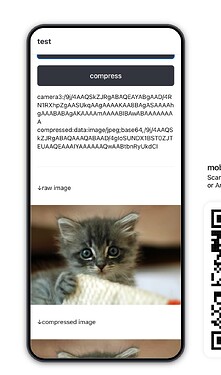 ↓compress doesn't working on iOS