I am working on a mobile app that requires certain sections not to be visible to certain users.
It was my understanding that screens (that get added to the tab bar) can be shown or hidden as other components can.
The problem I am having now is that the Hidden setting for a screen seems to be ignored: setting Hidden to true does NOT hide the screen and it remains visible. See screenshot: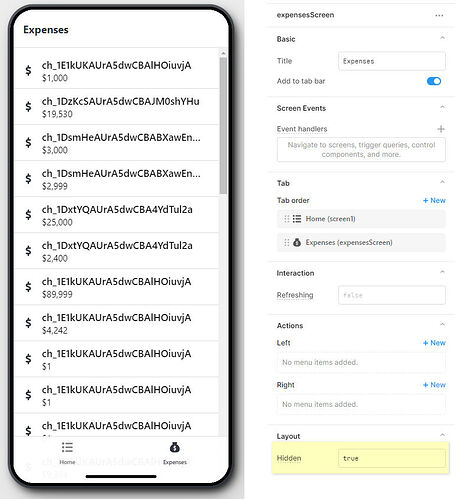 I assume this is not as intended. Can you please look into it and confirm whether it's a bug or else?
This is a major roadblock for me right now.
Thanks.