Hi everyone, new to Retool here.
I am trying to perform a simple join query with the embedded JSON-SQL function (Resource) in Retool - to join two of my data from two different sources.
I followed the documentation and syntax - which from the perspective of SQL makes sense - but it does not seem to work. Could you help me with this? I thank you in advance!
(Btw I am using Macbook M1 Chip)
(It worked with normal query (not joined)).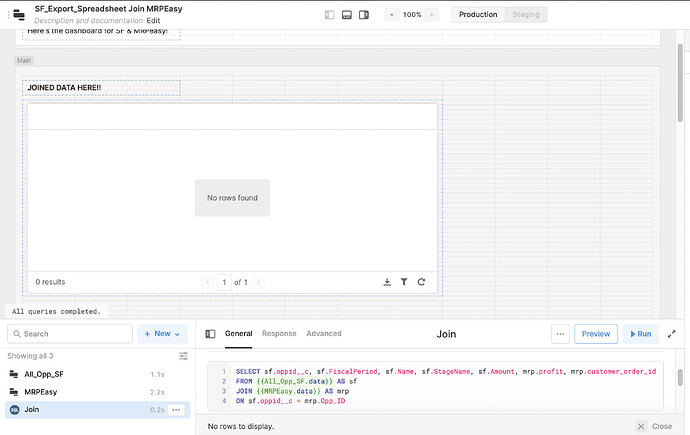 Best,
Raymond