Hi Retool,
I'm working on a tool that needs to pass in additional scope parameters to a REST API call. I am able to get the API working just fine when I manually code in the strings I am passing in. I have confirmed that the values passed are as expected in the console.
However the additionalScope parameters do not seem to be passed into the REST API and I am receiving errors with the name of the URL as well as the body.
Here is my query that triggers the API call (interstitial is currently hard coded as true and the first if block is the one triggering):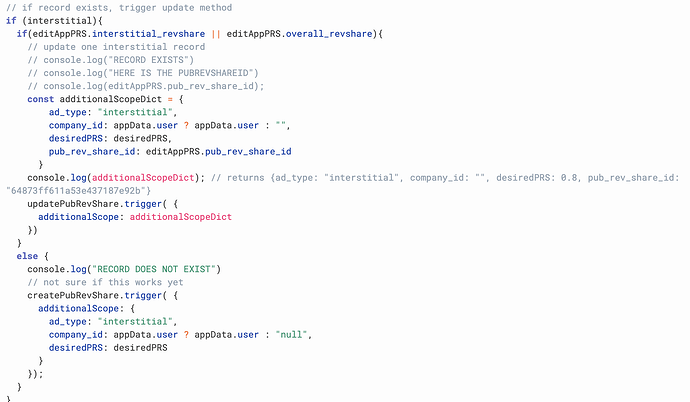 Here is the REST API call: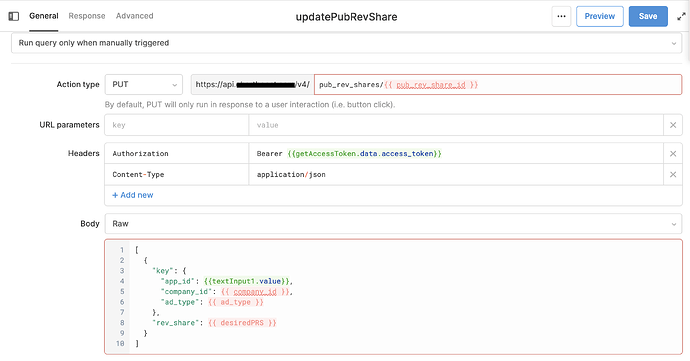 I understand that the variables will be undefined if I haven't called and passed in the query; however the issue lies when I do call it. Can someone please help me figure out what's going wrong?
Thanks for your help,
Sarah