Goal: Send form data via a graphQL mutation - where selected multiselect component values are passed as ENUMs instead of String values for a specific field.

Context: I am trying to submit a form via graphql mutation -> most functionality is working but I am having an issue with multiselect form inputs. When referencing the forms multiselect values -> I get an array of Strings (see screenshot 1). However, my custom graphql mutation requires type ENUM. I have tried many ways to solve this but have not managed. I just need a way to convert the string values to ENUM (removing the quotation marks).
E.g. "BILLING" to BILLING
Example of table + form:


Example of String Array and graphQL mutation.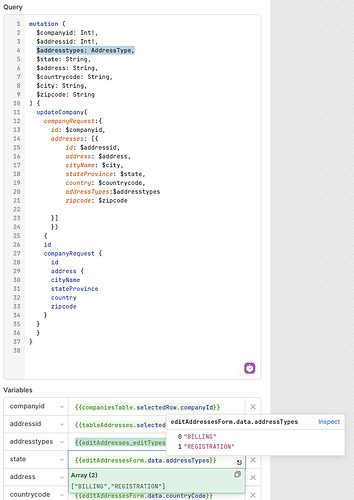 Any help would be much appreciated.