Hi,
I hope someone can help me.
After a filter block resulting in 14 rows I'm using this code block: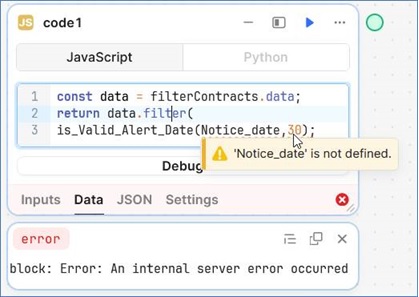 In that block I want to use my function: is_Valid_Alert_Date.
In that function I want to use a field called Notice_date.
But I don't know the syntax.
Using value.Notice_date is also incorrect and results in 'value' is not defined.
Could you help me with this?
kind regards
Reyer