Hi,
I am using retool to import data to my Firestore (with csv). One of my data is a timestamp but when i upload it to Firestore, it's getting store as a String and not a timestamp.
I try to use the moment() object but it doesn't create it as a timestamp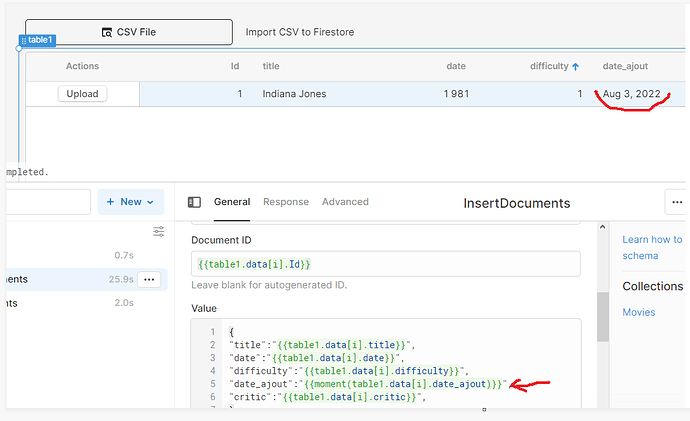 In my Firestore :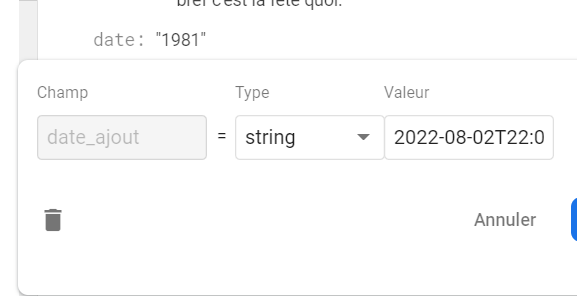 Do you know if i m doing something wrong for that import ?